The Digital Hollywood Experience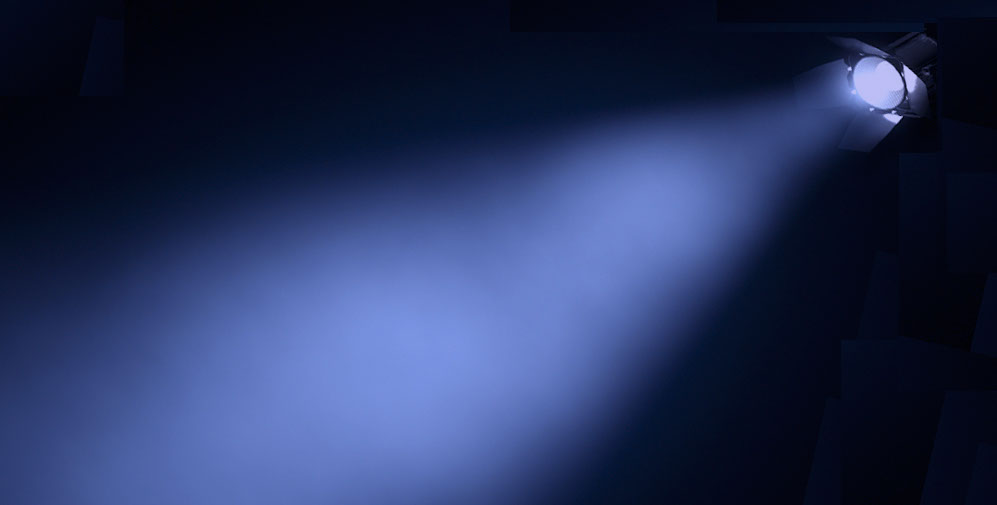 The Digital Hollywood Experience


"The Conference that Defines the Future of the Industry"

Tuesday, March 7th, 2017
10:00 - 10:45 AM, , Grand Ballroom (4th Floor)
Opening Keynote Roundtable
Co-Sponsored by The Daily Beast
The Political Reckoning:
News Media, Social Binging, Fake News and the Crisis of Trust in Media
John Avlon, Editor-in-Chief, The Daily Beast, Moderator
Alyson Shontell, Editor-in-Chief of Business Insider US.
SE Cupp, Commentator, CNN, Nationally Syndicated Columnist and Author
Dan Colarusso, Executive Editor, Digital, Reuters
Abby Phillip, National Political Reporter, The Washington Post
John Avlon is the Editor-in-Chief and Managing Director of The Daily Beast and a CNN political analyst. He is the author of Independent Nation: How Centrists Can Change American Politics and Wingnuts: How the Lunatic Fringe is Hijacking America and Washington's Farewell:The Founding Father's Warning to Future Generations as well as editor of the anthology Deadline Artists: America's Greatest Newspaper Columns. Previously, he was a columnist and associate editor for the New York Sun and chief speechwriter for New York City Mayor Rudy Giuliani. He won the National Society of Newspaper Columnists' award for best online column in 2012.
After the attacks of September 11th, 2001, he and his team were responsible for writing the eulogies for all firefighters and police officers murdered in the destruction of the World Trade Center. Avlon's essay on the attacks, "The Resilient City" concluded the anthology Empire City: New York through the Centuries and won acclaim as "the single best essay written in the wake of 9/11." His first book, Independent Nation: How Centrists Can Change American Politics was described by Barron's as "a rewarding portrait of a political trend the established parties have tried to ignore" and hailed by TheModerateVoice.com as "the best political book ever on American centrist voters." Wingnuts: How The Lunatic Fringe is Hijacking America was praised by President Bill Clinton, who said "Wingnuts offers a clear and comprehensive review of the forces on the outer edges of the political spectrum that shape and distort our political debate. Shedding more heat than light they drive frustrated alienated citizens away from the reasoned discourse that can produce real solutions to our problems."
Alyson Shontell, Editor-in-Chief, Business Insider US: Alyson is Editor-in-Chief of Business Insider US: She joined Business Insider in July 2008 as its sixth employee. She started as a sales planner before joining the editorial team in 2010, where she became a startup reporter and then a senior correspondent. She later served as Business Insider's Deputy Editor, overseeing the Executive Lifestyle, Technology, Science and Entertainment sections, then was Executive Editor of a spin-off techology website, Tech Insider. Alyson is the host of Business Insider's conferences. She has appeared on ABC, Good Morning America, Al Jazeera, MSNBC, CNBC, CNN, and CBC, and she has interviewed media personalities such as Dr. Oz, technology leaders like Fred Wilson, and sports star LeBron James. She graduated from Syracuse University's Newhouse School of Public Communications, where she majored in psychology and advertising.
SE Cupp, CNN: S.E. is a nationally syndicated columnist, author and commentator. She is author of the book "Losing Our Religion: The Liberal media's Attack on Christianity" and co-author of the book "Why You're Wrong About the Right." She is a CNN contributor and former cohost of the CNN show Crossfire, as well as MSNBC's The Cycle. She cohosted a show called Real News for Glenn Beck's TheBlaze as well as a radio show called "Cain and Cupp." S.E. is a columnist at the New York Daily News as well as a features contributor at Glamour magazine. She was a consultant on the HBO program, "The Newsroom." She has appeared on dozens of television and radio shows, including Real Time with Bill Maher, the View, Fox & Friends, Hannity, Glenn Beck, the Dennis Miller Show, the Fred Thompson Show, the Mike Huckabee Show, the Daily Show, Chris Matthews, Red Eye with Greg Gutfeld, Morning Joe, Larry King Live, and others. S.E. is also a public speaker.
Abby Phillip is a national political reporter covering the 2016 election for the Washington Post, focusing on the Democrats and Hillary Clinton's presidential run. Previously she was a general assignment reporter for the Post. She began her journalism career as a White House reporter and blogger for POLITICO. There, she also covered campaign finance and lobbying. Abby later joined ABC News as an ABC News Fellow in New York and then was a digital reporter for the network in Washington, covering politics. She has written and produced stories for ABC News programs including This Week with George Stephanopoulos, Nightline, and ABCNews.com. Abby is a graduate of Harvard University and is is a native of Maryland. She currently lives in Washington, D.C.
Dan Colarusso, Reuters: Dan Colarusso is the Executive Editor, Digital at Reuters, responsible for news coverage and direction for its consumer online platforms and digital video products. He is the founding editor of Reuters TV, a cutting edge video news app. He's also responsible for the editorial direction of Reuters.com, consumer online platforms and their social media components. Before joining Reuters in late 2011, he was the U.S. Managing Editor of Bloomberg Television; Managing Editor of CondeNast's Portfolio.com; and Business Editor and Metro Editor of the New York Post. His freelance work has appeared in The New York Times, Barron's, Institutional Investor and The Daily Beast. He has a B.A. in Journalism from Long Island University's Brooklyn Campus.