The Digital Hollywood Experience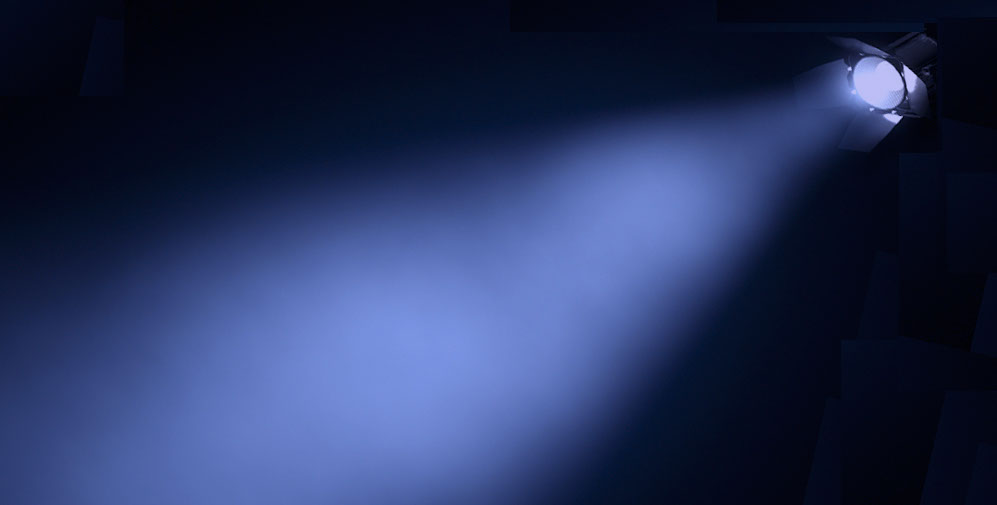 The Digital Hollywood Experience
Thursday, October 12th, 2017
2:30 PM - 3:30 PM - The VR-AR Immersive Track
Session I: Ahmanson Hall
The Future of Entertainment: VR Story Architects and Experience Designers
Jake Sally, Director of Development, Two Bit Circus VR
Eduardo Yeh, Co-Founder, Chief Executive Officer, SELVZ
Penka Kouneva, Leading Games Composer, "NASA AR installations", "The Mummy VR at IMAX VR
Ilya Rozhkov, film and VR director, Agent Emerson VR Film Experience
Maggie Lane, VR/AR Designer, Moderator
Speakers to be announced
Maggie Lane has over 7 years of development experience, working at such companies as Warner Bros., The Jim Henson Company, and WETA. She transitioned into the VR space in 2016, first as a journalist for publications including VRScout and UploadVR, and then as a writer/producer in her own right. She is attached to produce several large-scale productions, including an animated series at Oculus VR. In addition, she is currently writing/producing a 360 branded experience and an educational VR project. She is a graduate of Columbia University and proud member of "Women In VR/AR".
Jake Sally, Director of Development, Two Bit Circus: Jake began work at WME-IMG in the Motion Picture Literature Department, where he learned how to transition indie-darling writers and directors into commercial Hollywood. After years refining his knowledge of narrative storytelling, Jake transitioned to Hasbro Studios. While at Hasbro, Jake's career became focused on activating Hasbro's massive portfolio of IP, ranging from TRANSFORMERS to G.I. JOE, across TV, film, toys, digital and licensing. Spotting the rise of commercially available virtual reality in 2014, he brought his knowledge of brands and storytelling to Two Bit Circus. Now at Two Bit Circus, he manages creative development for original narrative projects and is part of the creative team executing commercial work for clients ranging from Google to Fox.
Penka Kouneva, Leading Games Composer: Composer Penka Kouneva is known as an exceptional talent and "an artist of uncommon passion" (Billboard). Her scoring credits include the games Prince of Persia and Transformers, The Mummy VR game, mobile games, VR experiences and feature films (Sony Pictures' Devil's Whisper). Penka also composed for the American Astronauts on a $30M NASA exhibit Heroes and Legends, permanently housed at the Kennedy Space Center. Her score for 3D films and AR installations was recorded with large orchestra. She is a Universal Music-released composer (The Woman Astronaut, Rebirth of Id). Penka is a winner of the Sundance Composer Fellowship, Game Audio Network Guild's 2015 Recognition Award and other honors. She is passionate about innovation, storytelling, and mentoring.
Eduardo Yeh, Co-Founder, CEO, Selvz; Eduardo Yeh was co-founder/President of iPing, Inc., and co- inventor of Integrated, interactive telephone and computer network communications system, which served as the basis for iPing's time sensitive notification platform. iPing pioneered the ubiquitous notification/messaging services by marrying the Internet with PSTN. Its highly publicized product that aimed to "humanize" notification, Mr.Wakeup drove the success of iPing, culminating with its acquisition by eCal Corporation in early 2000. After the acquisition, Mr. Yeh assisted Uproar CEO, Mr. Kenneth Cron, in the incubation of a wireless gaming joint-venture in Japan. In mid 2000, Eduardo joined the team at Innotive Inc., a South Korean company, pioneer in touch based interface authoring and development solutions. Eduardo helped establish the US subsidiary of Madhouse Inc, world's renown anime studio (Vampire Hunter D, Animatrix), and adapted Maple Story, one of the most popular free-to-play online game property by Nexon into a 25 episodic anime series. From 07~09, Eduardo made a seed investment in Conatus Energia Ltda., a clean and renewable energy (wind and small hydro) development startup, worked with the founders to help them raise strategic angel financing. In 2011, Eduardo co-founded his current startup, Selvz.
Ilya Rozhkov is an award-winning director, based in Los Angeles, originally from Moscow. His Wes Anderson-esque short Sabre Dance starring Greg Louganis as Salvador Dali has premiered at more than 20 festivals worldwide and won numerous awards, including "Best Picture", "Best Director" and "Best Performance," and his next film Dying to Live showcased at Cannes and is currently gaining great reviews on the festival circuit as well. He recently partnered with the leading VR Studio Rogue Initiative on his VR FIlm Experience Agent Emerson - the pilot of the Identity Experience Series and is developing several other VR Properties and feature films.