The Digital Hollywood Experience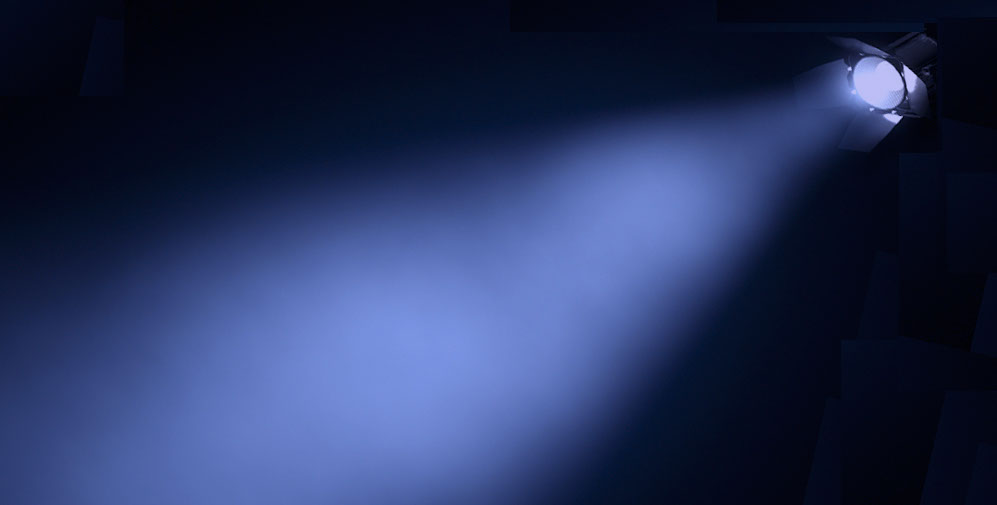 The Digital Hollywood Experience
Thursday, October 12th, 2017
4:00 PM - 5:00 PM
Session I: Haas Conference Center, Room 172 & 173: Webcast
Innovating in VR-AR-Immersive Production - The Amazing Journey of Imagination, Gear and Innovation
Daniel Kenyon, Founder/CEO, Furious M
Ryan Moore, CEO,Experience 360°
Keram Malicki Sanchez, Executive Director, VRTO Virtual & Augmented Reality World Conference & Expo (Toronto), Director, FIVARS
Matthew Celia, Managing Partner and Creative Director, Light Sail VR
Larry Rosenthal, President, Creative Director, CubeVR, Moderator
Daniel Kenyon, Founder/CEO, Furious M: As founder and CEO of Furious M, Daniel Kenyon leads a team of innovative new talent and industry veterans harnessing technology to revolutionize creative impact and commercial success in transmedia entertainment. With over 25 years experience in executive management, award winning product and business development, Daniel has a history of developing as well as bringing to market winning solutions for the media, entertainment and communications industries. As VP at Automated Media Processing Solutions, Daniel spearheaded go-to-market for a global video management and delivery solution. As Industry Director for Media &
Entertainment at Oracle, he initiated several strategic directives including the multi-billion dollar industry portfolio targeting media & entertainment and communications. As VP of Communications Industry Strategy and VP CRM Industry Strategy at PeopleSoft, he directed development and release of the award winning CRM for Communications, initiated strategic acquisitions and partnerships including IBM, valued at over $1Billion. Daniel was Product Evangelist for Vantive and co-founder and VP at SBI, Inc. Daniel holds a Bachelor's degree from UC Berkeley.
Matthew Celia, Managing Partner and Creative Director, Light Sail VR: Matthew Celia is a creative visionary with over a decade of experience spanning technology, film production and entrepreneurial endeavors. Celia fuses his knack for crafting authentic narratives and technical prowess across all sectors of VR production to create compelling cinematic storytelling. His work has amplified the impact of immersive content for such top brands as GoPro, the Soma Fashion Network, Dr. Phil and Google Small Business, among others. Celia studied Film Production at Chapman University, but discovered a predictive passion for VR during his grade school years by recreating Shakespeare's Globe Theater into an interactive 3D Quicktime experience. His diverse skillset and enterprising drive fueled a rapid break into the industry, helming projects for top clients including Warner Bros., NBC and Chevrolet, before launching Light Sail VR in 2015. Celia has also directed a feature-length documentary, "Off the Floor," which experienced a successful festival run in the United States. Celia's previous speaking engagements include NAB 2017, where he provided insight on strategic filmmaking techniques in VR as well as the craft behind storytelling in VR. He also spoke at Adobe MAX 2016: Narrative VR, VRLA Summer Expo 2016: Cinematic VR for Content Creators, The VR Lab at LumaForge: Art and Technology Involved in Storytelling in VR, Respect the Process Podcast: Future of VR, among numerous other speaking engagements.
Ryan Moore is the CEO of Experience 360°, a Los Angeles based Virtual Reality Experience Design Studio operating since 2015. Combined with his Experience 360° team, they have created next-generation 360° experiences for such brands as GoPro, Toyota, Jack in the Box, Visit California, Warner Brothers, Dell, ABC, Food Network, BET, and Fuse Media. Before that, Ryan's passion for telling human-centric stories allowed him to travel globally, producing award winning documentaries on subjects such as the Organic food industry, human trafficking, domestic violence, and Atheism. Ryan currently resides in North Hollywood, California. Please see: http://experience360.tv/
Keram Malicki Sanchez, Executive Director, VRTO Virtual & Augmented Reality World Conference & Expo (Toronto), Director, FIVARS: Founded VRTO May, 2015. He is the editor-in-chief of IndieGameReviewer.com since 2008 and founder of FIVARS – the Festival of International Virtual and Augmented Reality Stories. A graduate of UCLA's certification programs in Cinematography, Producing and Digital Media, respectively, Malicki-Sanchez is also an alumnus of Werner Herzog's Rogue Film School – Los Angeles chapter. He has been asked to speak about the intersection of technology and the arts at NXNE, Cinegear Expo (Los Angeles), the Toronto Star and NAB (Vegas). He is also the founder of Transportive Technology – a virtual reality production company and Constant Change Media Group – a 360 media company and disruptive media consultation firm.
LarryR/Cube3 has over two decades of experience as a leader in the area of virtual worlds , transmedia IP creation, Virtual Reality content, Virtual IP Law, social games, online 3D, human machine interface, Augmented Reality and networked communities for both entertainment and corporate media uses. Over the years LarryR/Cube3 has worked with over hundreds of 2D /3D software tools makers or services in all matters of finding customers and creating products and services and then forming communities and ecosystems around them. LarryR/Cube3 has spoken at industry events for over two decades. Highlights included self created seminars at Apple Computers NYC Siggraphs for many years, Macworlds, and Digital Hollywood Panels as well as local east and west coast tech/design shows/meetings and conferences. Work and projects of LarryR/Cube3 have been written about in both print and online in periodicals such as WIRED, NEW MEDIA, Macworld, and UploadVR. He founded the early VR Groups for developers and designers. The NYVRMLSIG, the SFWEB3D.