The Digital Hollywood Experience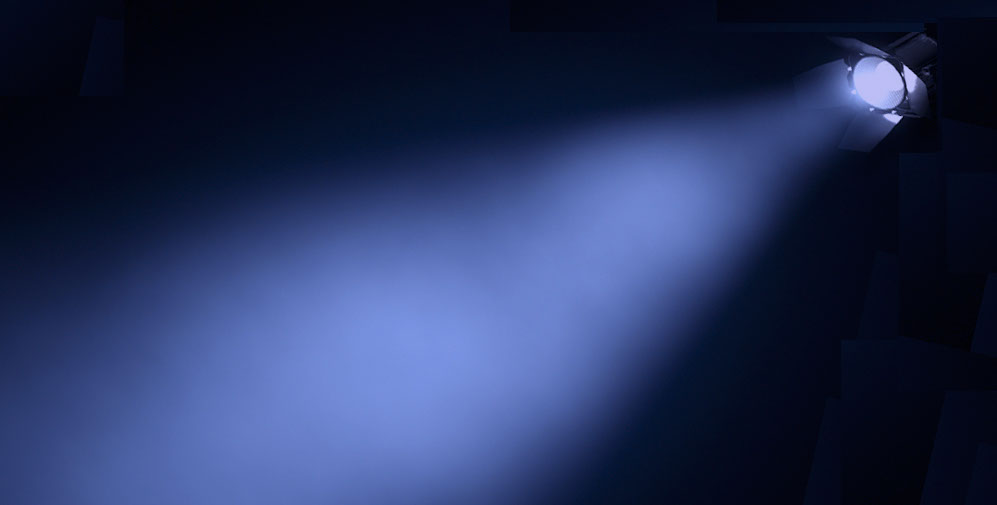 The Digital Hollywood Experience
Thursday, May 25th, 2017
4:00 PM - 5:00 PM
Session I: Ahmanson Hall, Live Webcast
Innovating in VR-AR-Immersive Production - The Amazing Journey of Imagination, Gear and Innovation
Daniel Kenyon, Founder/CEO, Furious M
Keram Malicki Sanchez, Executive Director, VRTO Virtual & Augmented Reality World Conference & Expo (Toronto), Director, FIVARS
Louis Cacciuttolo, CEO, VRrOOm
Marco Rosado, Creative Director, ModeSelect
Jake Sally, Director of Development, Two Bit Circus VR
Ryan Moore, CEO, Experience 360°
Jim McArthur, Customer Experience, Creative Cloud, Adobe, Moderator
Keram Malicki Sanchez, Executive Director, VRTO Virtual & Augmented Reality World Conference & Expo (Toronto), Director, FIVARS: Founded VRTO May, 2015. He is the editor-in-chief of IndieGameReviewer.com since 2008 and founder of FIVARS – the Festival of International Virtual and Augmented Reality Stories. A graduate of UCLA's certification programs in Cinematography, Producing and Digital Media, respectively, Malicki-Sanchez is also an alumnus of Werner Herzog's Rogue Film School – Los Angeles chapter. He has been asked
to speak about the intersection of technology and the arts at NXNE, Cinegear Expo (Los Angeles), the Toronto Star and NAB (Vegas). He is also the founder of Transportive Technology – a virtual reality production company and Constant Change Media Group – a 360 media company and disruptive media consultation firm.
Louis Cacciuttolo founded VRrOOm in September 2016; VRrOOm is an online and offline media network curating and publishing VR/AR/MR content targeting the mass market, including a distribution and production platform of 360 VR content. Published in English, French and Chinese, the news centre www.vrroom.buzz aims to become the world's #1 Media Network about VR, and a global leader in online, offline and social VR platforms dedicated to the future alternate realities lifestyle. Louis previously worked for THX as the Executive President of International Business Development and Global Branding of THX. A few years earlier, he also acted as Managing Director and CEO for various major advertisement companies in Asia and Greater China (including Saatchi & Saatchi X and Ogilvy Action). Very active in the fields of brand communication strategy and creative development, his concepts and ideas have appeared in various TV commercials for Luxury, Automotive, Technology and FMCG brands. In 2011, Louis Cacciuttolo wrote, directed and produced his first feature film "Cinder", which has been since part of different international film festivals official selection in 2014 and 2015, such as Philadelphia Independent Film Festival, Washington RIFE, Sydney Auburn Underground Film Festival, Rome CinemAvvenire, and London Filmmaker Festival. The movie has received 2 awards. Louis Cacciuttolo graduated from Paris Dauphine University. He also studied music (piano and harmony) in Versailles and Perpignan Music Conservatories; he composes electronic music in his free time. In addition, he speaks Chinese, English and French fluently, as well as some German and Italian.
Jake Sally, Director of Development, Two Bit Circus VR: Jake began work at WME-IMG in the Motion Picture Literature Department, where he learned how to transition indie-darling writers and directors into commercial Hollywood. After years refining his knowledge of narrative storytelling, Jake transitioned to Hasbro Studios. While at Hasbro, Jake's career became focused on activating Hasbro's massive portfolio of IP, ranging from TRANSFORMERS to G.I. JOE, across TV, film, toys, digital and licensing. Spotting the rise of commercially available virtual reality in 2014, he brought his knowledge of brands and storytelling to Two Bit Circus. Now at Two Bit Circus, he manages creative development for original narrative projects and is part of the creative team executing commercial work for clients ranging from Google to Fox.
Daniel Kenyon, Founder/CEO, Furious M: As founder and CEO of Furious M, Daniel Kenyon leads a team of innovative new talent and industry veterans harnessing technology to revolutionize creative impact and commercial success in transmedia entertainment. With over 25 years experience in executive management, award winning product and business development, Daniel has a history of developing as well as bringing to market winning solutions for the media, entertainment and communications industries. As VP at Automated Media Processing Solutions, Daniel spearheaded go-to-market for a global video management and delivery solution. As Industry Director for Media & Entertainment at Oracle, he initiated several strategic directives including the multi-billion dollar industry portfolio targeting media & entertainment and communications. As VP of Communications Industry Strategy and VP CRM Industry Strategy at PeopleSoft, he directed development and release of the award winning CRM for Communications, initiated strategic acquisitions and partnerships including IBM, valued at over $1Billion. Daniel was Product Evangelist for Vantive and co-founder and VP at SBI, Inc. Daniel holds a Bachelor's degree from UC Berkeley.
Jim McArthur, Customer Experience, Creative Cloud, Adobe: Creating digital solutions for global brands has long been Jim McArthur's specialty. Prior to Adobe, Jim led several business units within J. Walter Thompson (including Mirum, Digitaria and Big on Mars), as well as overseen the establishment & development of key vertical practices for WPP. Jim's professional life began as a print and broadcast journalist writing for the United States of America Department of Defense, before quickly transitioning to the "digital" arts. Between 1995 and 2006, Jim founded several digital companies focusing on Web design and development, Content Management and Hosting Infrastructure. During his decade long stint within WPP/JWT, Jim honed his creative instincts as Art Director and Creative Director, then ascended to Director of Creative Services, overseeing all creative endeavors at Digitaria (JWT's marquee digital agency). He was subsequently promoted to head of New Business Development, a quick transition because his hands-on experience made him a natural choice to explain the creative process and tech integration to prospective client partners. In 2010, Jim joined the J. Walter Thompson Executive Team, focused on growth, bringing knowledge, experience and global perspective to the agency's biggest opportunities. Jim has been part of campaigns that have won Webby, Addy and CommArts awards for clients including: Johnson and Johnson, Ford, Mazda, Nissan, NFL, Qualcomm, & General Motors. Jim is a prolific speaker having headlined at SXSW (2013 & 14), CES 2015, Mobile Marketing Summit 2015, as well as the Massachusetts Institute of Technology Enterprise Forum.