The Digital Hollywood Experience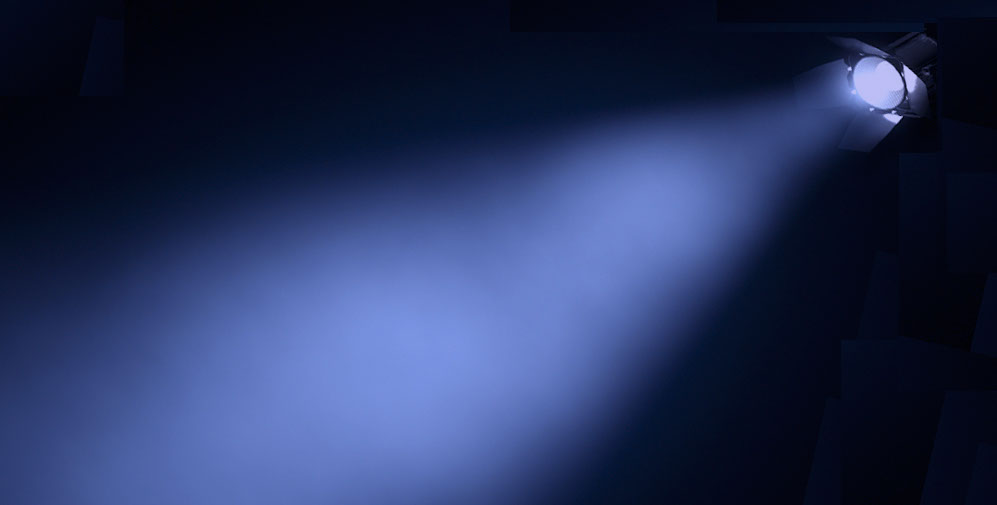 The Digital Hollywood Experience
Thursday, May 25th, 2017
10:45 AM - Noon
Track II: Haas Conference Center - Room 171
Women Entrepreneurs: Sharing Experience - Real Life Stories - Building the Brand, the Personal and the Company Identity
Debra Fine, CEO, "I Have a Dream" Foundation - Los Angeles
DMA/Donna Michelle Anderson, President, @PlanetDMA
Gladys Kong, CEO, UberMedia
Erin Kapczynski, SVP Marketing, Kontrol Media
Ronjini Joshua, Owner, The Silver Telegram
Natasha Mandich, founder, Citadella Media
Debra Chen, founder, Vanity + Trade
Linda Sherman, Co-Founder, The Courage Group, Moderator
DMA/Donna Michelle Anderson, President, @PlanetDMA: A veteran entertainment industry showrunner and executive and patented tech entrepreneur, DMA (Donna Michelle Anderson) guides entertainment networks, non-profits and startups through branding, launching and scaling their content and companies. Over the past 20 years, she has helmed top-rated programming for CBS, Bravo, BET, A&E, TLC and more, created groundbreaking patented production software, and championed diversity across multiple industries, including founding the Hollywood Diversity Network. She is a graduate, with distinction, of Stanford University and is an active member of the Academy of Television Arts & Sciences, the Producers Guild of America and American Mensa. For more information, please visit www.planetdma.com or follow @planetdma.
Debra Fine, CEO, "I Have a Dream" Foundation – Los Angeles: IHADLA has been sponsoring students, "Dreamers," throughout Los Angeles since 1987. The Foundation sponsors an entire grade at an inner-city, Title 1 elementary school, and stays with those students for over ten years, providing after-school and summer programs, academic and cultural enrichment, counseling services, arts instruction, mentors and tutors. Upon high school graduation, IHADLA then provides each Dreamer a last-dollar scholarship for college or career training. Debra Fine is a member of the Board of Trustees Committee for Economic Development based in Washington D.C. She is on the Subcommittee for Conscious Capitalism and Education in the United States. This organization is a think tank and policy review entity. Debra currently serves on the board of The Maple Counseling Center. TMCC provides low cost mental health care to those in need in Los Angeles. Debra is a Member of Young President's Organization and is a moderator for WIN (Women's International Network) Lean In (Sheryl Sandberg's women on boards movement) and Regional Chair for the Disadvantaged Kids and Musicians Network. Debra Fine is a delegate representing the 33rd California District for the 2016 presidential primary. Debra was awarded Female Entrepreneur of the Year in the Children's Educational products space. She was also named one of the top 50 most influential women in entertainment for her for her role as CEO of Cloud9 Interactive, as one of the few women in technology. Debra has had over 20 years of experience in strategic planning, capital raising, marketing, operations and business development/strategic alliances. Debra Fine has been CEO of both private and public companies in the educational media, technology and consumer products sectors. She has created marketing strategy for some of the world's best known brands such as Disney Interactive, Kraft and Quaker. On June 7, 2013, Debra Fine survived a mass shooting at Santa Monica College. She is a nominee for the Carnegie Medal of Honor for saving the lives of others by putting herself between the shooter and two community members. Debra was shot four times. Ms. Fine founded the Fineline Foundation to promote community safety, advocate for proactive mental health treatment and help victims of violent crimes. She speaks at Corporations, Chambers of Commerce, Colleges, Empowerment Seminars and Conferences. Debra Fine has appeared on CNN with Piers Morgan, ABC News, CBS News, NBC News, HuffPostLive, Business Rock Stars and other TV outlets. She has been featured and quoted in The Los Angeles Times, Huffington Post, Santa Monica Mirror and other leading publications. Debra tweets at @DebraLynnFine.
Ronjini Joshua is the owner of The Silver Telegram, a PR agency specializing in startups, lean organizations and crowdfunding. With more than 16 years of experience in technology PR, Ronjini focuses on working with Startups that are developing PR strategies to drive brand awareness, investor relations, product launches and much more. Ronjini is an experienced speaker, speaking on topics including Diversity in PR, Startup PR and crowdfunding. Ronjini has spoken at several industry conferences including: CES, Digital Hollywood PR Summit, Crowdfunding East, Kickercon, Startup Week Santa Monica and regularly speaks and advises at workshops and summits on startup crowdfunding. Today, as the principle of The Silver Telegram, Ronjini focuses on strategic implementation and execution, still working on both strategy and tactics of public relations and integrating different communication disciplines to drive ROI for startups. As an entrepreneur and startup herself, Ronjini shares her story and journey regularly to help other startups and entrepreneurs. She is currently penning The PR Playbook, a book about PR for Startups that will launch in 2017.
Gladys Kong, CEO of UberMedia, is an award-winning expert in mobile technology and data solutions. Since joining UberMedia in 2012 as CTO, Gladys has been responsible for assembling a best-in-class data science team. She's overseen UberMedia's pivot from a social media app developer to a leading mobile location data and technology company. An entrepreneur and founder of multiple tech companies, Gladys holds numerous patents in the mobile technology space. In 2016 and 2015, Business Insider named Gladys one of its "30 Most Powerful Women in Mobile Advertising." In 2016, Mobile Marketer named her one of the 25 "Mobile Women to Watch." Under her leadership, UberMedia has been ranked #16 in The Wall Street Journal's Top 50 Start-ups, listed as one of Fast Company's "50 Most Innovative Companies," one of the OnMedia Top 100 Private Companies and one of the "Best Entrepreneurial Companies in America" by Entrepreneur Magazine. Gladys holds a B.S. degree in Engineering and Applied Science from California Institute of Technology and an M.S. degree in Computer Science from UCLA. She currently sits on the board of directors for Innovate Pasadena, an organization promoting technology and entrepreneurship.
Linda Sherman, co-founder, The Courage Group: International, multicultural marketing pro, Linda brings a distinguished background of international subsidiary CEO/CMO to her Social Marketing expertise. These include CEO Club Med Japan, Barilla Japan and CMO Wal-Mart Japan. Linda Sherman has been featured and quoted in Forbes, The New York Times, Christian Monitor and other leading publications. She devised and implemented an innovative guerrilla marketing plan for ZIMA in Japan that produced a lasting, profitable success. She has hands-on technical skills in building and search optimizing WordPress websites. Linda has an influential on-line presence. You can find her social profiles at LindaSherman.me including Twitter @LindaSherman. Linda teaches Social Media for Business at the Kauai branch of University of Hawaii. Her company, The Courage Group, provides websites, digital film, personal and company branding, social marketing strategy and training.