The Digital Hollywood Experience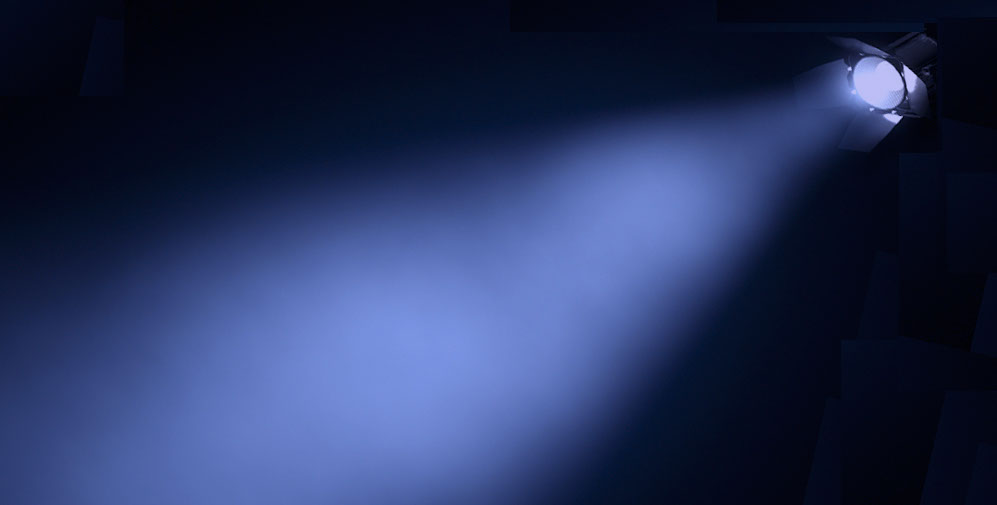 The Digital Hollywood Experience
Tuesday, October 10th, 2017
2:30 PM - 3:30 PM
Track I: Ahmanson Hall, Live Webcast
Women in Virtual Reality and Immersive Entertainment: Experiencing New Dimensions and Creative Experience
Ryan Pullliam, CMO, Speaker and Co-Founder, Specular Theory
Kimberly Cooper, CEO and Co-Founder, Spatialand
Allison Huynh, Founder and CEO, MyDream Interactive
Kiernan Kit, CEO, Truth for Gold
Evelyne Ouellet, Chief Marketing Consultant, SAFIRA Entertainment Marketing
Louisa Spring, Founder, Spring Alliance, Moderator
Ryan Pulliam is the co-founder and CMO of Specular Theory, an award-winning immersive media and entertainment company based in Venice Beach, CA that creates premium virtual reality content and experiences using innovative storytelling and proprietary technology. Ryan brings extensive agency and client-side experience in digital marketing and brand strategy. As a next-generation thought leader on digital media strategy and a gatekeeper to large networks in the entertainment, technology and new media sectors, Pulliam is consistently creating opportunities for long-term growth and value from
customers, markets and relationships. Pulliam is a published expert in the Seven Pearls of Financial Wisdom, which was named Top Business Book in 2012 by The Library Journal. She is a frequent guest speaker on a number of industry panels including Further Future, TEDx, Singularity University and CES. She is also a member of The Women's CLUB of Silicon Valley, MaiTai Global and Summit Series. Specular Theory has won numerous awards for its virtual reality and 360 work, including the 2016 Streamy Award Winner for Best VR and 360 Experience for MatPat's Game Lab in 360 series. The studio has also created the most talked about pieces at the 2015 and 2016 Sundance Film Festivals for their "Perspective VR" original series that ignited a global conversation around empathy and using VR for Good.
Kimberly Cooper is the CEO and co-founder of Spatialand, a revolutionary VR design platform and toolset for enterprise, brands and consumers to create immersive content destinations. She currently leads the company's operations and business development efforts in expanding its design and technology solutions. Prior to Spatialand, Kimberly founded Prologue with Kyle Cooper in 2003, as well as Prologue Immersive in 2015. Under Kimberly's guidance, both Prologue and Prologue Immersive have developed groundbreaking VR / AR / MR techniques in storytelling, design and technology, establishing the company as a creative powerhouse and trendsetter in the VR and entertainment space. Prologue Immersive's visual effects can be seen in blockbuster films and popular shows, such as: "Iron Man" and "Iron Man 2," "American Horror Story," "X-Men," "Tron," "Sherlock Holmes," "Across the Universe" and "The Tempest." As a leading creative executive in design and entertainment, Kimberly has played an integral role in many iconic productions, earning her two Emmy nominations for her outstanding work on the Academy Awards. Leveraging her extensive background and knowledge within immersive storytelling industry, Kimberly also regularly serves as a guest speaker at industry events, including the SXSW, Women in Film Speaker Series and Digital Hollywood.
Allison Huynh is the Founder and CEO of MyDream Interactive, Inc. Headquartered in Palo Alto, CA, MyDream Interactive is a pioneering development studio in virtual reality and virtual worlds. Allison studied Symbolic Systems and Computer Science at Stanford University. She incubated secretbuilders.com, one of the first kid's virtual world, at Willow Garage. With more than 1MM users, secretbuilders.com was successful in helping kids develop a passion for literature. As an early VR software designer, Allison launch MyDream the game, a 3D virtual world, which received an award for Game Design, at GDC (Game Developer's Conference) for a being a collaborative and creative sandbox that rewarded users for prosocial skills. This year MyDream Interactive launched VR Toolbox, the only software in the market that allows users to bring any existing computer screen into 360 VR, and Candy Squad, one of this first fun, family friendly games geared for the VR mobile market. Last year, Allison co-authored and filed a Blended Reality Patent, which brings in a live camera feed from a webcam or pass-through camera and blends it into the VR world.
Evelyne Ouellet is a French Canadian Entertainment Marketing expert based in Los Angeles, California. With the strength of her experience at the front line of high-profile campaigns, she has developed solid expertise in branding and an intimate knowledge of the media arena. She has built an extensive international network and has proven herself as a brilliant strategist and value creator. As Director and Manager of Public Sales for world-renowned Cirque du Soleil, Evelyne worked at a grassroots level in the key hubs of most core U.S. markets. She moved on to become the Head of Marketing for 24 radio stations and launched the Virgin Radio brand in Canada. Then, as Vice President of Marketing at Canadian media company (Astral (Bell Media), she oversaw two music-based TV Networks, MusiquePlus and MusiMax. English-French bilingual, Evelyne has an MBA from HEC (Hautes Études Commerciales) in Montreal. In addition, she studied in Europe - Université Canadienne en France, Nice, and the Copenhagen Business School (CBS), Denmark - and completed a Certificate in the Business and Management of Entertainment at UCLA (awarded with distinction). Prior to founding Safira, Evelyne was selected for an assignment with Creative Artists Agency in the Film Marketing department, which she successfully completed. Evelyne's recent clients include Cirque du Soleil, who recently won an Emmy for their VR production of Kurios and Digital Dimension who completed a partnership for a VR project in Brazil. She is currently acting as the Chief Marketing Consultant for Reflector whose CEO is Assassin's Creed's Creative Director, Alexandre Amancio on upcoming gaming and VR IPs. In addition, she has created a group of VR experts designed to identify business opportunities in this dynamic and emerging market.
Louisa Spring, a native of Great Britain, founded Spring Alliance in 2002 and is a business strategy and creative development consultant for international VR/AR/MR media companies. She is passionate about Immersive convergence and has held Business Development positions at Prologue Immersive, Innerspace VR and Bipolar ID. She has moved the needle at each VR company with whom she has been affiliated. Louisa started her Immersive journey with Harbottle and Lewis who are UK media lawyers. As an award-winning producer, talent manager and entrepreneur, Ms. Spring has produced African Gothic, Sea Of Darkness, Woundings, Blood Equity. She collaborated as a television producer with Far Moor, (The Fall, Netflix), Barry Films, (Life) and Arise Pictures, (Nomis), James Spring (Colonia—Toronto International Film Festival 2016). She has sold TV projects to major networks and was at Far Moor when they were acquired by Endemol. Her background and contacts are now invaluable in the Immersive space. She has represented some of the U.K.'s most iconic and beloved actors such as John Rhys-Davies (Lord Of The Rings, Indiana Jones), Roger Moore (James Bond, The Saint), Steven Berkoff (The Girl With The Dragon Tattoo, The Borgias), William J. Macdonald (the creator and executive producer of HBO's award- winning series ROME). Ms. Spring speaks French fluently and travels widely particularly to Europe and Asia. She's a former member of the board of BAFTALA, and practiced law in London for 3 years.