The Digital Hollywood Experience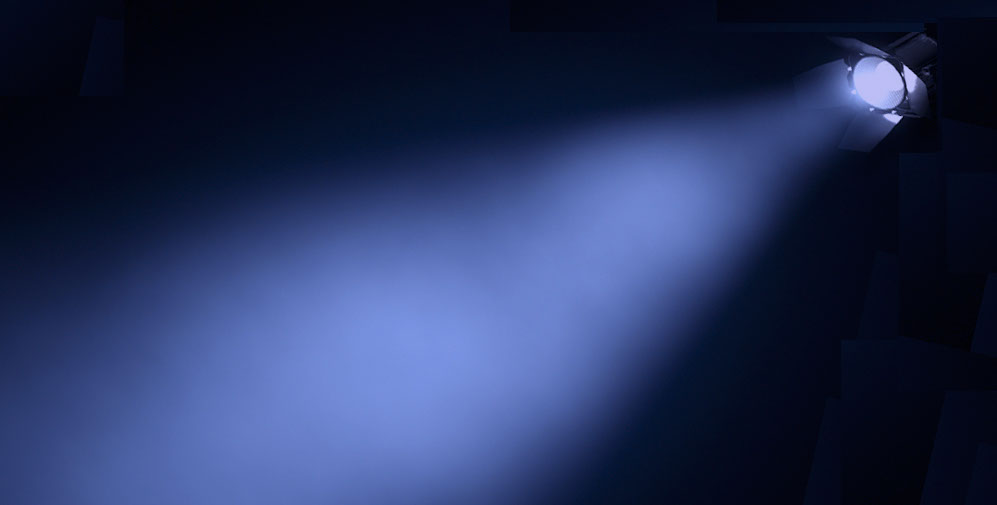 The Digital Hollywood Experience
Tuesday, October 10th, 2017
2:30 PM - 3:30 PM, Haas Conference Center, Room 172 & 173: Live Webcast
"Hollywood & Space: Honoring the Greatest in Creativity"
Humans & Exploration to Mars, The Moon & Near Earth Asteroids -
The Near Future, The Future and The Extended Future
Z. Nagin Cox, Tactical Mission Lead : Curiosity Rover Flight Team, NASA Jet Propulsion Laboratory
Vera Mulyani, Founder & CEO, Mars City Design
Connie Reese, Civil Space Communications, Space Systems Division Public Relations, Northrop Grumman Aerospace Systems, Moderator
Nagin Cox has been exploring since she decided as a teenager that she wanted to work at NASA's Jet Propulsion Laboratory. She was born in Bangalore, India, and grew up in Kansas City, Kansas, and Kuala Lumpur, Malaysia. Her experiences as a child in a Muslim household showed her how easily we separate ourselves based on gender, race or nationality, and it inspired her to do something that brings people together instead of dividing them. The Space Program helps the world "look up" and remember that we are one world. Thus, she has known from the time she was 14 years old that she wanted to work on missions of robotic space exploration. Cox realized her childhood dream and has been a spacecraft operations engineer at NASA/JPL for over 20 years. She
has held leadership and system engineering positions on interplanetary robotic missions including the Galileo mission to Jupiter, the Mars Exploration Rovers, the Kepler exoplanet hunter, InSight and the Mars Curiosity Rover. In 2015, Cox was honored as the namesake for Asteroid 14061 by its discovers. She has also received the NASA Exceptional Service Medal and two NASA Exceptional Achievement Medals. She is a U.S. Department of State STEM Speaker and has spoken to audiences around the world on the stories of the people behind the missions. She has also served on Cornell University's President's Council for Cornell Women. Before her time at JPL, Cox served for 6 years in the US Air Force including duty as a Space Operations Officer at NORAD/US Space Command. She holds engineering degrees from Cornell University and the Air Force Institute of Technology as well as a psychology degree from Cornell. (Sometimes she is not sure which one she uses more: the engineering degree or the psychology degree.) Cox is currently a Tactical Mission Lead on the Curiosity Rover, and every day at NASA/JPL exploring space is as rewarding as the first.
VERA MULYANI, CEO and Founder, Mars City Design: Recognized as "Santa Monica Renaissance Woman", Mulyani's innovative visions as a conceptual architect brought her from the artistic journey to be contributing to the space pioneers and cross disciplinaries, designing new humans' experiences. Mulyani is the President of Mars City Foundation, a non profit organization, a STEAM educational platform, connecting the generation of Mars mission to Mars knowledge and experts. Mulyani is also the Founder, CEO and lead "Marschitect" of Mars City Design LLC, an innovative design platform for multidisciplinary creatives and engineers, creating solutions for future blueprints of cities on Mars, curently working on 3D printing prototypes in the Mojave desert, collaborating with The Aerospace Corporation for Mars Sample Return project and interior design for Space Station/ Mars hotel. Mulyani's contribution for the next generation's great adventure to live on Mars, with Mars City Design, strated with creating an annual challenges where international teams unite and are encouraged to become "responsible guardians of the planets", providing the designs that are not just beneficial to humans but also to nature. Mulyani's sincere hope is that the future winning designs can provide positive influences to the cities on Earth today.
CONNIE REESE, Civil Space Public Relations, Space Center of Excellence, Northrop Grumman Aerospace Systems: Connie Reese leads Public Relations for the James Webb Space Telescope and Civil Space at the Space Park Center of Excellence at Northrop Grumman Aerospace Systems, a premier provider of manned and unmanned aircraft, space systems and advanced technologies critical to our nation's security. In this role, Reese leads Northrop Grumman Aerospace Systems Civil Space Communications and Public Relations, developing, planning, and conducting strategic communications campaigns for various NASA astrophysics missions, including the James Webb Space Telescope. She is responsible for directing internal employee communications, external public relations, media relations, and public outreach while supporting (STEM) initiatives for students and civic affair activities for the James Webb Space Telescope. Reese also represents the company as a spokesperson for various media briefings, trade shows and events. She influences public opinion and policy decisions through strategic communications activities. In her previous role, Reese led Antelope Valley Site Communications for the Palmdale Aircraft Integration Center of Excellence and Global Manufacturing Communications. Reese served as the Communications expert for site executives and was responsible for directing all internal employee communications for the Antelope Valley sites, guiding external communication ― including media relations ― regarding the Palmdale Aircraft Integration Center, and managing the site's civic affairs and government relations, working closely with local, county, state, and federal representatives and their offices. She also led executive public relations for site leadership and oversaw communication needs for Northrop Grumman Aerospace System's Global Manufacturing Organization. Reese has a Bachelor of Arts from UCLA and a Master of Arts from California State University, Dominguez Hills. As a dedicated member of the community, she served on the board of the Women in Northrop Grumman organization. She also participated in the Greater Antelope Valley Economic Associaition, the Antelope Valley Board of Trade, and served on the board of directors for the Los Angeles County Air Show. Reese was recently honored with the "Aerospace Trailblazer" award by the North Los Angeles Realtists and continues her mentorship of local youth. Northrop Grumman is a leading global security company providing innovative systems, products and solutions in unmanned systems, cybersecurity, C4ISR, and logistics and modernization to government and commercial customers worldwide. Please visit www.northropgrumman.com for more information.