The Digital Hollywood Experience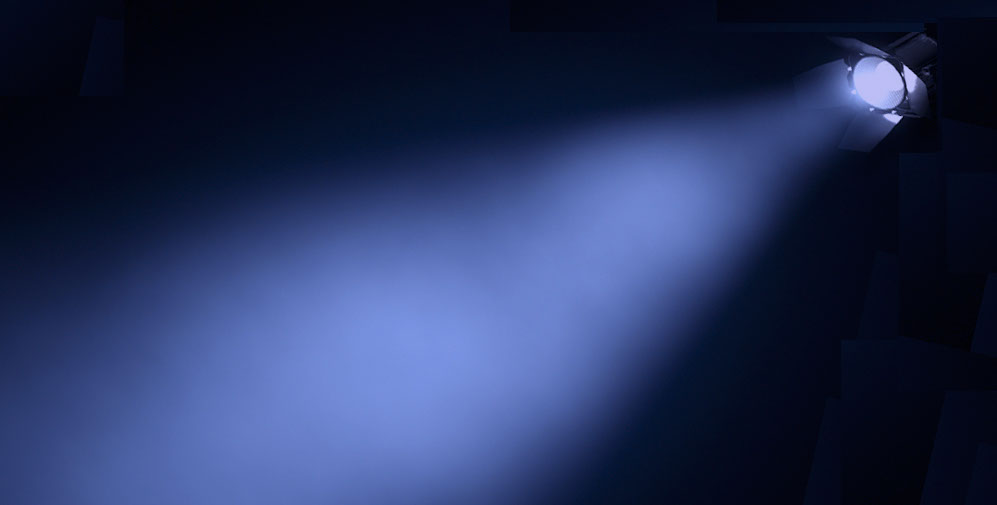 The Digital Hollywood Experience
Tuesday, October 10th, 2017
3:45 PM - 5:00 PM
Track II: Herscher Hall, 2nd Floor, Room 202
360 Video and VR/AR - Content and Advertising - A Cross Platform Experience
Mark Netter, Vice President, Strategy, REVOLVE Agency
Neil Mandt, founder and CEO, Mandt Bros Productions & Mandt VR
Andy Robbins, COO and Partner, bpg
Ryan Hunter Phillips, Creative Director, Madison + Vine
Ted Cohen, Managing Partner, TAG Strategic llc, Moderator
Speakers to be announced
Mark Netter, VP Strategy, REVOLVE Agency: Mark Netter has a broad range of experience in entertainment marketing and production. He currently serves as VP Strategy for REVOLVE, a Los Angelesbased entertainment advertising agency focused on delivery high-quality creative trailers, TV spots, on-air promos, digital, social and new technology campaigns for major movie studios and television networks. His clients include Warner Bros, The Walt Disney Studios, NBC, CBS, A&E, TBS, TNT and DirecTV. Previous clients over nearly two decades include Universal Pictures, Sony Pictures, New Line Cinema, ABC, VH1, GSN, Starz, E! Entertainment Television, Sony Computer Entertainment America, Activision, Konami, Vivendi Games, Namco Bandai, Mattel, Capitol/EMI, MGM
Resorts International, Mitsubishi Motors North America, Intel and Adobe Systems. He was Director of Business Development for Zannel, the mobile video social network funded by US Venture Partners, Palomar Ventures and Alloy Ventures, and produced videogames for Jordan Mechner, creator of PRINCE OF PERSIA, and for TETRIS. He has worked in feature film production for Producers and Directors, and began his entertainment industry career as Music Supervisor on Olympics broadcasts for ABC, CBS and NBC. Mark is also the Director, Co-Writer and Producer of the award-winning sci-fi motion picture, NIGHTMARE CODE, the first feature film told entirely from the point of view of an artificial intelligence, available on platforms including Amazon, iTunes and GooglePlay. He has an MFA from the New York University Tisch School of the Arts Graduate School of Film and Television and is a graduate of Brown University.
Neil Mandt, Chief Executive Officer and Founder, Mandt Bros. Production and MANDT VR. Neil Mandt is an Emmy Award-winning producer, and the CEO and founder of both Los Angeles-based production companies, Mandt Bros. Production and MANDT VR. Neil has a wealth of experience delivering award-winning content to television, film, internet and mobile audiences, and is now parlaying his expertise in the field to immersive digital content. In addition to creating over 3,000 television episodes, Neil owns and operates a turn-key production facility in the heart of Hollywood. Neil's notable credits include the development and creation of the hit ESPN series "Jim Rome Is Burning," ABC's "Frozen Christmas Parade," the Syfy Channel's hit series "Destination Truth," Food Network's "The Shed," Speed's "The Car Show with Adam Carolla," Versus' Sports "Jobs with Junior Seau" and daily coverage of the O.J. Simpson trial for ABC News. Most recently, Neil produced the full-length feature film, "Dog Years," starring Burt Reynolds, Chevy Chase and Ariel Winter, which had its premiere at the Tribeca Film Festival 2017. In 2014, Neil was a co-producer and developer of the Walt Disney Pictures feature film "Million Dollar Arm," starring Jon Hamm and Alan Arkin. Neil has also produced and directed a number of award-winning short films starring Bruce Willis, Samuel L. Jackson, Matthew Perry, Justin Timberlake, John Hamm, Seth Meyers, Jamie Foxx and Will Ferrell, among many others.
Andy Robbins, COO and Partner, bpg: As head of the Interactive Division for bpg, Andy has spearheaded successful campaigns for some of the leading brands in television and film including Universal, NBC, HBO, Netflix, History, Showtime and Sony to name a few. The interactive campaigns Andy is known for stem from an understanding of how to leverage the available tools of the digital ecosystem to create engaging consumer experiences that spark conversation and deliver on a client's strategic marketing goals. Prior to joining bpg, Andy was Senior Vice President of Marketing and New Media at Miramax Films, where he oversaw and directed the company's award-winning new media efforts for films such as Gangs of New York, Chicago, Kill Bill and over 70 other titles. Andy has been published in Ad Age, featured in Adweek, and recently served as Interactive Jury Chair for the CLIO Key Art Awards.
Ryan Hunter Phillips, Creative Director, Madison + Vine: Ryan is the creative director at Madison + Vine, a bi-coastal content studio crafting and executing thoughtful brand stories through a reinvented production model—one that embraces the convergence of branded content and entertainment. He has written, art directed and directed films, videos, commercials and branded content for over a decade, working with brands including Gatorade, Land Rover, Nespresso and VIZIO. His award-winning work has been recognized by the Webbys and AICP Awards.
Ted Cohen, Managing Partner, TAG Strategic: industry luminary and former, Vice President, Digital Development & Distribution, EMI Music: As Vice President of Digital Development & Distribution for EMI Music, Ted Cohen oversaw worldwide digital business development for this "big five" record company, which includes labels such as Capitol, Virgin, Angel/Blue Note, Parlophone and Chrysalis. Under Cohen's guidance, EMI has led the industry with its initiatives in new technologies and business models such as digital downloads, online music subscriptions, custom compilations, wireless services, high-definition audio and Internet radio. In addition to seeking out, evaluating and executing business opportunities for the company, Cohen serves as both a strategist and key decision-maker for EMI's global new media and anti-piracy efforts. He has worked to establish company-wide policies, which have allowed EMI's artists and labels a substantial advantage in the digital music arena. Cohen served previously as the Executive Vice President of Digital Music Network Inc., where he co-founded and served as Chairman of the Webnoize '98 & '99 conferences. He currently chairs MidemNet, an international music/technology conference convened in Cannes each year. Cohen also held senior management positions at both Warner Bros. Records and Philips Media. Additionally, Cohen lead two highly successful new media consulting operations, DMN Consulting and Consulting Adults, attracting clients such as Amazon.com, Microsoft, Universal Studios New Media, DreamWorks Records, Liquid Audio, Wherehouse Records/Checkout.com and several other entertainment, computer and new media organizations. A 25-year industry veteran, Cohen serves on the NARAS (Grammy) Los Angeles chapter Board of Governors, the Board of Directors for the Neil Bogart Memorial Fund, Co-chairs the new media arm of the T.J. Martell Foundation, and lends his time and talents to the Grammy In The Schools Program.