The Digital Hollywood Experience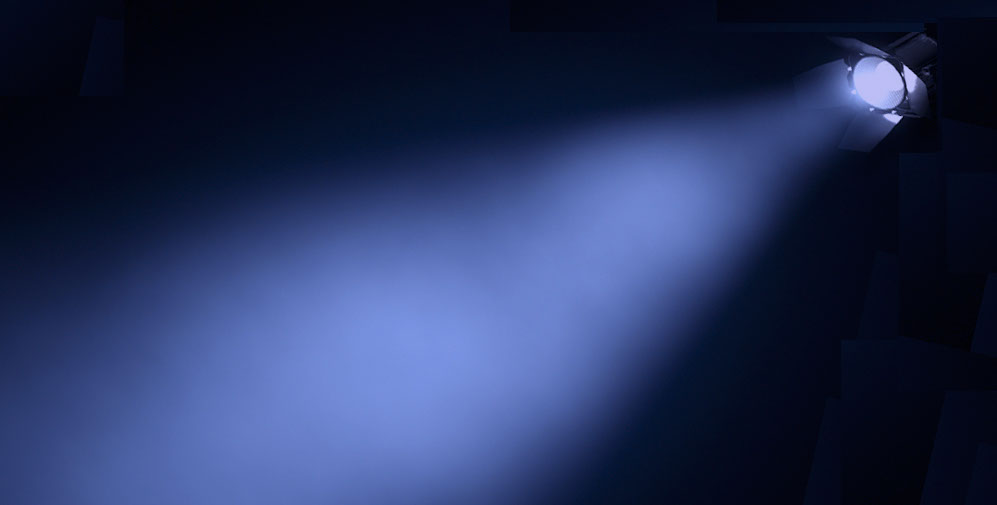 The Digital Hollywood Experience
Tuesday, October 10th, 2017
12 Noon - 1:00 PM, Herscher Hall, Guerin C
"Hollywood & Space: Honoring the Greatest in Creativity"
VR & AR in Space – Mars – Moon – Space Habitats - From Simulation and Training to Space Themed Cinema
Danilo Moura, Strategy, Business Development & VR Creative Services - ‎LOOT Interactive, LLC - VR Production Partner for 8i and Time Inc.'s LIFE VR
Marijke Jorritsma, UX/UI Designer, NASA Jet Propulsion Laboratory
Louis Cacciuttolo, CEO, VRrOOm (French Astronaut Thomas Pesquet on the ISS)
Nick DeMartino, Managing Director, Startupbootcamp MediaTech, Moderator
Danilo Moura is a distinguished entertainment industry visionary with over 17 years of experience and is Head of Creative Services at LOOT Interactive located in Culver City, CA. Recently, Danilo served as Executive Producer on Cycling Pathways To Mars starring Dr. Buzz Aldrin. Danilo interfaced with NASA, USGS, Internet Archive and DVDS in order to gather the highest quality and most realistic source assets for Moon and Mars references. In this VR room-scale experience, developed for 8i and Time Inc.'s LIFE VR, LOOT combined multiple technologies with their innovative VR framework to create this groundbreaking interpersonal experience within a fantastic interplanetary trip to Mars. LOOT
produced the Apollo 11 Landing site and the Mars photogrammetry assets delivering a realistic Moon and Mars environments. The 10 minute VR experience features seamless scene transitions, heightening user immersion and enabling an intimate understanding of Dr. Aldrin's vision. In collaboration with 8i, and utilizing LOOT's proprietary framework, 8i's Volumetric Video of Buzz Aldrin featured the ability to maintain eye contact with the user and achieve a seamless scene transition between the scenes. This created an unprecedented level of immersion. Buzz Aldrin: Cycling Pathways to Mars is available for free on multiple VR platforms including Steam and HTC Viveport and Oculus Rift store. During his tenure at LOOT, Danilo has been the executive producer of multiple VR experiences, eight cross platform games for the XBOX®One and PlayStation®4; eleven video streaming applications on the PS3 and PS4; four mobile games and over 700 Virtual experiences for PlayStation® Home. Danilo continues to champion the continued development of the VR, AR and MR platforms utilizing LOOT's extensive experience in video streaming, game and interactive entertainment experience development.
Marijke Jorritsma, UX/UI Designer, NASA Jet Propulsion Laboratory: User Experience/Interaction Design, NASA Jet Propulsion Laboratory, Human Interfaces Group/Ops Lab. Employ user-centered design methods to design augmented reality, virtual, and web based software experiences for NASA operations systems such as spacecraft design and control. The Human Interfaces group researches, designs, prototypes and develops new ways for users to interact with ope rations. 2015-16: Researcher, Virtual Reality Lab, NYU Courant School of Mathematics and Computer Science/Tandon School of Engineering. Reviewed research on UX design for virtual reality interfaces. 2015-16 Data and User Experience Research Fellow, MusEd (Music Experience Design) Lab, NYU. Designed and collected user research for various applications using interviews, surveys, heat-map tracking, A/B testing, and interaction playback for all products. Developed a database for user testing for easy collection and retrieval of user feedback and suggested new designs based on data. 2015: User Experience Designer, Gotham Space Agency, New York
Louis Cacciuttolo founded VRrOOm in September 2016; VRrOOm is an online and offline media network curating and publishing VR/AR/MR content targeting the mass market, including a distribution and production platform of 360 VR content. Published in English, French and Chinese, the news centre www.vrroom.buzz aims to become the world's #1 Media Network about VR, and a global leader in online, offline and social VR platforms dedicated to the future alternate realities lifestyle. Louis previously worked for THX as the Executive President of International Business Development and Global Branding of THX. A few years earlier, he also acted as Managing Director and CEO for various major advertisement companies in Asia and Greater China (including Saatchi & Saatchi X and Ogilvy Action). Very active in the fields of brand communication strategy and creative development, his concepts and ideas have appeared in various TV commercials for Luxury, Automotive, Technology and FMCG brands. In 2011, Louis Cacciuttolo wrote, directed and produced his first feature film "Cinder", which has been since part of different international film festivals official selection in 2014 and 2015, such as Philadelphia Independent Film Festival, Washington RIFE, Sydney Auburn Underground Film Festival, Rome CinemAvvenire, and London Filmmaker Festival. The movie has received 2 awards. Louis Cacciuttolo graduated from Paris Dauphine University. He also studied music (piano and harmony) in Versailles and Perpignan Music Conservatories; he composes electronic music in his free time. In addition, he speaks Chinese, English and French fluently, as well as some German and Italian.
Nick DeMartino, Managing Director, Startupbootcamp MediaTech: Nick DeMartino is a Los Angeles-based media and technology consultant who advises companies on strategy, content distribution, strategic partnerships and marketing. He is launching Startup Bootcamp MediaTech in Los Angeles in 2018. He is Chairman of the Advisory Board and Senior Advisor for Toronto-based digital media accelerator IDEABOOST, and advisor to POV Partners, a private investment and operating company in the entertainment and media sector. Previously, DeMartino was the Senior Vice President for Media and Technology at the American Film Institute, where he created innovative programs like the AFI Digital Content Lab, which incubated more than 90 multiplatform applications with the biggest names in media. He was named #3 on the PGA/Hollywood Reporter's list of Digital 50 and twice named among the most influential in broadband by the LA Business Journal. DeMartino writes about current industry matters on his website www.nickdemartino.net and across the web on such sites as IndieWire, The Wrap, Huffington Post, and MIPCOM. Follow him on Twitter @nickdemartino.