The Digital Hollywood Experience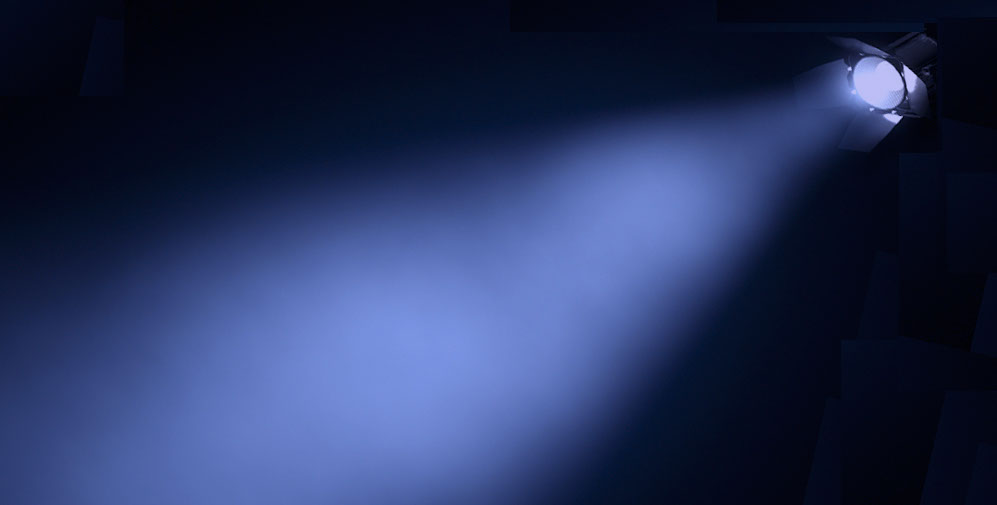 The Digital Hollywood Experience
Tuesday, May 23rd, 2017
3:45 PM - 5:00 PM. Herscher Hall, 3rd Floor, Room 303-304, Live Webcast
New Track: "Hollywood & Space: Honoring the Greatest in Creativity"
The Star Trek Effect on Technology – Imagination Gets Realized – Smartphones and VR to Space Technology
Moderator - Steve Peters, Emmy-winning Experience Designer, Interactive Content Creator, AR/VR Consultant, founder, ‎No Mimes Media
Marijke Jorritsma, UX/UI Designer, NASA Jet Propulsion Laboratory
Trevor Roth, COO and President of Development, Roddenberry Entertainment
Steven-Charles Jaffe, Producer, Star Trek VI: The Undiscovered Country, Strange Days
David Delgado, Visual Strategist, NASA Jet Propulsion Laboratory
Mark Haynes, Co-Writer, STARGATE ATLANTIS and STARGATE UNIVERSE, Co-Creator, HYPERLOOP
Steve Peters, founder/CEO, No Mimes Media: An Emmy®-winning experience designer, Steve began his career as a roller coaster operator, which probably explains a lot. A pioneering force in Alternate Reality Games and Transmedia Entertainment, he has worked on some of the biggest and most innovative interactive experiences to date. In addition to founding No Mimes Media, Steve was VP of Experience Design at Fourth Wall Studios, where he worked on projects like the interactive web series Dirty Work and 6 Minutes to Midnight (for the feature film Watchmen). Prior to that, he worked at 42 Entertainment on projects including "Why So Serious?" (for the feature film The Dark Knight) for
which he was Experience Designer. Steve founded the Alternate Reality Gaming Network in 2002, has guest lectured at schools including USC, Georgia Tech and Cal Arts, spoken at media conferences around the world, and projects he's worked on have won multiple awards including an Emmy®, Cannes Lions Grand Prix Awards, SXSW Web Awards, One Show Entertainment Awards and Webby Awards.
Trevor Roth, C.O.O. / President of Development, Roddenberry Entertainment: Trevor Roth has played an integral role in pushing the Roddenberry legacy into the 21st century. Teaming up with business partner and longtime friend, Rod Roddenberry, Roth has developed and produced innovative science-fiction entertainment properties that remain true to traditions of the late Gene Roddenberry, creator of Star Trek. He has implemented a strategic plan to expand on the company's history of groundbreaking scifi by delivering amazing new characters, worlds and stories using media vehicles that were, and were not, available to the company's founder. Since joining Roddenberry Entertainment in 2004, Roth has spearheaded the organization's development process. He created the critically-acclaimed graphic novel series Days Missing as well as Roddenberry's original comic strips, Rod & Barry and Gene's Journal. He served as Producer on the company's documentary, Trek Nation, as well as Executive Producer on a first-of-its-kind 360 degree film, White Room:02B3. Roth will also play the role of Executive Producer on the variety of projects the company has currently set for television development. In addition to his role in development, Roth is responsible for managing all day-to-day operations of the company, implementing multi-year brand initiatives that position Roddenberry Entertainment as a continued leader in the world of science fiction. He is also credited with reshaping the company's successful merchandising arm and building its significant online presence. Prior to joining Roddenberry Entertainment, Roth spent almost a decade in the world of advertising and marketing. As Managing Supervisor at creative agency WongDoody, Roth worked on a variety of international brands and campaigns including MGM Home Entertainment, Johnny Rockets restaurants and Alpine Electronics as well as new business development. Roth began his career at the leading Los Angeles advertising agency Asher & Partners, where he was an instrumental player on the agency's premiere account, California's award-winning Anti-Smoking Campaign. The iconic campaign featured images of a cancer victim smoking through her tracheotomy tube and a Marlboro Man-type cowboy talking about his emphysema. Trevor Roth is a magna cum laude graduate of the University of California, Los Angeles with a B.A. in Sociology and a minor in Film. Roth lives in Los Angeles with his wife and two daughters.
Steven-Charles Jaffe's career has included producer, executive producer, and second unit director on films such as GHOST, STAR TREK VI: THE UNDISCOVERED COUNTRY, STRANGE DAYS, TIME AFTER TIME, and THE DAY AFTER. Jaffe produced Academy Award® winner Kathryn Bigelow's critically acclaimed, NEAR DARK, the first of several creative collaborations with Bigelow, including STRANGE DAYS, produced with Academy Award® winner James Cameron. Jaffe's critically acclaimed documentary, GAHAN WILSON: BORN DEAD, STILL WEIRD, featuring Stephen Colbert, Neil Gaiman, Guillermo Del Toro, Stan Lee, won Best Documentary at the Comic-Con film festival. Jaffe's PSA fundraising film for Children's Hospital Los Angeles raised over $120 million. Jaffe's films have earned five Academy Award® nominations, with GHOST winning two Oscars, and The People's Choice Award for Best Picture. It also received four Golden Globe nominations. Jaffe served on the advisory board at CHLA for four years.
Mark Haynes, Co-Writer, STARGATE ATLANTIS and STARGATE UNIVERSE, Co-Creator, HYPERLOOP: Mark Haynes has been working in and around comics, television, and pop culture for more than twenty years. Currently, he is the co-writer of the American Mythology comic book series STARGATE ATLANTIS and STARGATE UNIVERSE, which has re-launched the franchise based on the hit MGM television series. He is also the co-creator of HYPERLOOP, a new sci-fi adventure coming soon from Roddenberry Entertainment, home to such landmark television series as STAR TREK and the critically acclaimed graphic novel series DAYS MISSING. Finally, he is editing the comic adaptation of the Dark Highway Films feature script GANGSTERLAND, which is nearing completion. Now, in cooperation with Dark Highway, he's developing plans to partner with the critically-acclaimed and award-winning creative talent behind such TV shows as JUSTIFIED, EMPIRE, WAREHOUSE 13, ALIEN NATION, SEAQUEST DSV, and the classic sci-fi thriller ALIEN and bring their previously unseen work to life in comics. In addition to those projects, Mark is the past co-writer of the IDW Publishing comic book series 24 based on the hit Fox television show. Titles include 24 STORIES, 24: ONE SHOT, and 24: MIDNIGHT SUN He is also co-creator, along with Billy Tucci and J.C. Vaughn, of the soon-to-be optioned THE MAGNIFICENT SEVENTH GRADERS, a story that pits a group of wily outcasts against that most feared and hated predator of pre-puberty: eighth-graders! In the world of comic books, graphic novels, and pop culture merchandise, Mark is intimately familiar with two-way creative process of adapting film and television properties to the sequential storytelling format of comic books (and vice versa) as well as the business processes necessary to make such a venture profitable. While publisher of Realm Press, he guided the artistic development of comic series based on the classic BATTLESTAR GALACTICA and the alien invasion saga FIRST WAVE. As a screenwriter, Mark has developed concepts and pitched to various television programs including STAR TREK: DEEP SPACE NINE, STAR TREK: VOYAGER and STAR TREK: ENTERPRISE. He is also actively engaged in developing properties for film and television including MINDFIELD (the story of man's return to the moon only to find someone has beaten us to it), PHASE 6 (a story of how modern medicine treating the symptoms rather than cause may have put us on path to extinction), and THE MEADOWS (a story of second chances that none of us knew we had – until now).