The Digital Hollywood Experience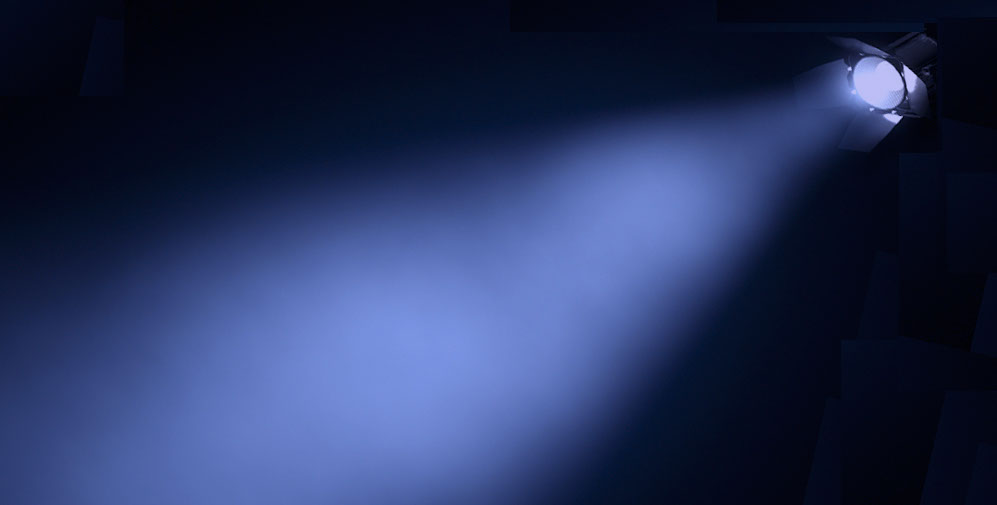 The Digital Hollywood Experience
Wednesday, October 11th, 2017
1:00 PM – 2:00 PM – The VR - AR - Immersive Track
Session I: Ahmanson Hall, Live Webcast from this Room
Future of Film - From Cinema and Immersive Entertainment to VR/AR and Theme Parks - The Franchise Expands!
The film industry has changed significantly in recent years and is experiencing a resurgence on a global level across a wide range of platforms. From significantly improved digital sound systems to the introduction of laser projection systems and on to the creation of more immersive cinema experiences in the form of increased penetration of IMAX and premium large formats of several varieties, there are more and more reasons to get out of the house and journey to the local theater. The introduction of virtual, augmented and mixed reality into the mix has a lot of potential for both single user and group experiences. But there is a ways to go before there is a significant user base in this market segment. Our distinguished panel is uniquely qualified to provide deep insight into the many strategies and tactics that form the basis for content development and release decisions on a global level, and in turn, release schedules, screen technologies, virtual reality and other related methodologies and technologies as we look to the future.
Heather Blair, Head of Cinema Sales, MediaMation, Inc.
Gene Munster, Managing Partner, Loup Ventures, previously managing director and senior research analyst, Piper Jaffray
Bob Lenihan, president US programming, AMC
Paul Dergarabedian, Senior Media Analyst, comScore
Matthew Bakal, co-founder + Chairman, Atom Tickets
Marty Shindler, CEO, The Shindler Perspective, Inc., Moderator
Gene Munster is a managing partner and co-founder at Loup Ventures, a research-driven, early stage venture capital firm headquartered in Minneapolis, Minnesota, with offices in the New York area. Founded in 2017, Loup Ventures is pursuing The Future Perfect – an absolutely fantastic future created by the combination of virtual reality, augmented reality, artificial intelligence and robotics. And research is in our blood. We publish research on the emergence of The Future Perfect, the themes driving it, and the companies making it a reality. Prior to Loup Ventures, Gene was a managing director and senior research analyst at Piper Jaffray where he covered technology companies including Apple, Amazon, Google and Facebook. During his 21- year tenure, Gene received many acknowledgements including: Top Stock Picker from Forbes, Best on the Street from The Wall Street Journal, and was widely recognized for his work on Apple. Gene holds a bachelor's degree in finance and entrepreneurship from University of St. Thomas.
Heather Blair, Head of Cinema Sales, MediaMation: She studied Marketing and Communications at Tarrant College in Texas. Modeling and acting paid the bills while in school-but she longed for a real career and wasn't sure Texas was the place for her future. Heather moved to California and started her sales career in a rather unorthodox way… having briefly served as a secretary for Frank Zappa, she knew she needed a serious job where she could use the information she gathered in college. She went to Century City, walked into one of the tall buildings on Century Park East and called all the companies listed on the building directory. A businessman eyeing her with curiosity asked what she was doing. "Nothing really she said, I am. I'm sort of an actress and I'm looking for a job". The bemused spectator questioned, "If you knew what a sales person acted like, do you think you could act like one?" With this became a sales career that has spanned nearly 3 decades. She's created and published 2 vendor directories – one for the film industry and one for themed attractions. Both mostly funded by advertising. She's held Director of Sales and Marketing positions at publicly traded, entertainment company Valcom Inc and Atlanta based gaming company World Touch Gaming, Inc. She's been an account executive for Point 360, a national broadcast and post facility and Western Territory Channel Manager for Asia Media Products. Her career as a sales consultant has brought Heather many interesting clients! Many are former customers from her years selling advertising. Her most recent client, MediaMation, Inc, an interactive technology company, has become her current full time employer. As Head of Cinema Sales for MMI, Heather secures global cinema accounts and works closely with all the major film studios procuring film titles to be programmed for MX4D theaters. She has an active role at the company working closely with Contracts/Legal, Marketing, Accounting, Programming, Engineering, Production and Management including the CEO. Other things to know about Heather: She loves a good joke and is known to tell them on regular occasion. She is an equestrian –team roping is her sport. She is fiercly loyal to friends and family. She treasures spending time with her husband, daughter and friends playing Cards against Humanity or cooking and eating a great meal.
Robert J Lenihan, president US programming, AMC: With 40 years of experience, Lenihan began his career in the industry as a film booker for United Artists Theatres in San Francisco in 1977. Prior to joining AMC in 2009, Lenihan's previous roles have included senior vice president of film at Village Roadshow Gold Class Cinemas, senior vice president and head film buyer positions at Mann Theatres, Act III Theatres, Century Theatres and Sundance Cinemas. He also served as executive vice president at Loews Cineplex from 1998 to 2002, supervising film, marketing and real estate. In 2009, Lenihan was appointed President of Programming for AMC Entertainment Inc. (AMC). Lenihan currently oversees AMC's programming efforts, as well as the company's Century City office in Los Angeles. In addition, he leads the programming team, which explores new ways of enhancing the company's leading position in movie marketing and expanded programming flexibility. Lenihan is a graduate of Rowan University in Glassboro, New Jersey.
Marty Shindler is CEO of The Shindler Perspective, a husband & wife consulting practice with Big 4 (C of PWC) professional service firm and top 5 (Sloan @ MIT) business school credentials. The firm has worked all along the entertainment and entertainment technology value chain, and as a result, has deep insight into the inner workings of the various industry segments and the many businesses and niches that intersect with the value chain. The practice consults on business, economic, strategic and operational matters in a diverse, but interconnected set of market segments and companies in areas such as development and previs, production, post production, distribution and exhibition for movies, TV and other content across a wide range of platforms, second screens and delivery methods. Mr. Shindler's unique vision and perspective provides clients with a first-hand sense of the direction in which the industry segments are heading and the challenges and rewards that lie ahead. Speaking engagements have included a wide range of industry conferences and events representing the many industry segments where the practice has been involved. Marty Shindler's prior employment includes 20th Century Fox, Lucasfilm's Industrial Light & Magic, Kodak's Cinesite and Coopers & Lybrand (PriceWaterhouseCoopers).