The Digital Hollywood Experience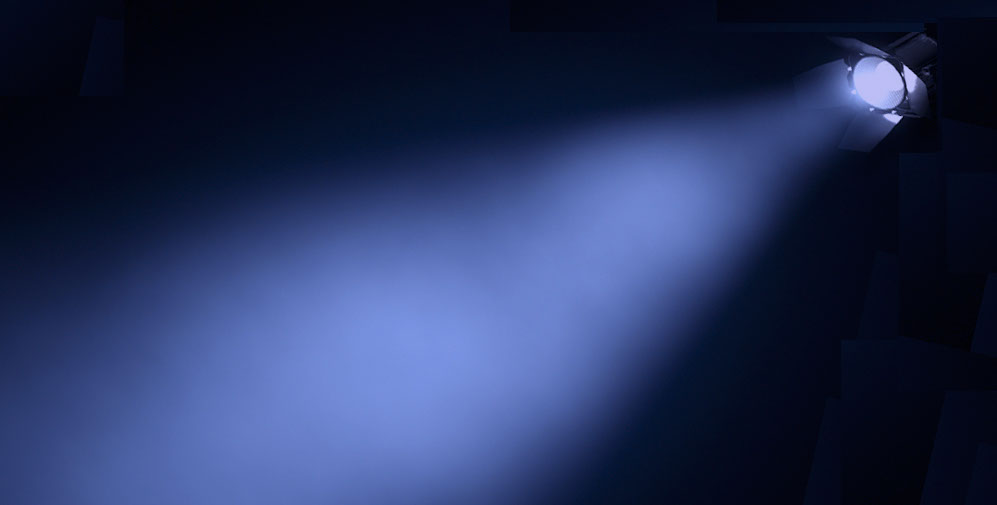 The Digital Hollywood Experience
Wednesday, May 24th, 2017
4:00 PM – 5:00 PM - The VR - AR - Immersive Track
Session II: Herscher Hall, 3rd Floor, Room 303-304, Live Webcast
VR-AR Everywhere! - Planes, Theaters, Hotels, Arcade & Theme Parks
Simone Nelson, Managing Director, The CSU Entertainment Alliance, Moderator
Doug Griffin, Founder and CEO, Nomadic VR
Cliff Plumer, CEO, THE VOID
Ashley Crowder, CEO, Co-Founder, VNTANA
Lou Pizante, CFO and Head of Corporate Development, Two-Bit Circus
Speakers to be announced
Simone Nelson, Managing Director, The CSU Entertainment Alliance: Simone Nelson has developed and produced films, theater productions, festivals, and digital media entertainment start-ups for more than 20 years. She's worked with, among others, the former head of Disney Studios & Theatricals Peter Schneider; filmmaker/writer Rebecca Miller and actor Daniel Day Lewis; Forensic Films; Film Arts Foundation; the Mill Valley Film Festival/California Film Institute; the Global Film Initiative; San Francisco Opera; The International Festival of Arts & Ideas and London's famed Royal Court Theatre & Shakespeare's Globe. More recently she produced the Berlin Film Festival award-
winning documentary City of Borders; was a two-term President of Bay Area Women in Film & Media; served as head of distribution & partnerships for Webby Awards founder/filmmaker Tiffany Shlain's Moxie Institute Film Studio; and as managing director of the inaugural Social Change Film Festival in Bali, Indonesia. Besides her work for CSU, Simone is a producer for Richard Branson's Virgin Disruptors and a new narrative feature film, The Last Black Man in San Francisco. Simone is also a strategic communications & creative development consultant working at the cross section of entertainment and technology. She is skilled at crafting innovative, engaging & high impact new & traditional media funding, marketing, publicity, & distribution strategies across multiple platforms & channels generating increased presence, audience share & revenue. Simone trained as an actor and has performed in venues all over the U.S. and abroad in musicals, plays and as the lead singer of several bands. She's taught producing, acting and directing at The Art Institute of CA–San Francisco sand has trained at New York's American Academy of Dramatic Arts, The Lee Strasberg Theatre Institute and the British American Drama Academy in London, England. She graduated from Northwestern University with a B.S. in Theater and has an MFA from Yale University's Graduate School of Drama.
Cliff Plumer, CEO, THE VOID: Cliff Plumer is an entertainment industry veteran and CEO of THE VOID, the critically acclaimed immersive entertainment company. He has more than 30 years of experience spanning production, creative and technology. Prior to joining THE VOID, he was President of Jaunt Studios, a leading virtual reality media company. Plumer also served as CEO of visual effects studio, Digital Domain and CTO of Lucasfilm and Industrial Light & Magic where he worked closely with founder and filmmaker George Lucas in the development of new computer graphic technology and a digital cinema production and distribution system for the Star Wars trilogy, along with leading the R&D team honored with a dozen Scientific Achievement Awards from the Motion Picture Academy. Plumer has worked on more than 60 films, including the Harry Potter, Pirates of the Caribbean, and Transformer franchises, with an Academy Award for the VFX on The Curious Case of Benjamin Button. As an early adopter and investor in virtual reality, Plumer sees the power of providing global audiences the ability transcend the limitations of reality. At THE VOID, he and his team layer virtual worlds over physical spaces to create immersive entertainment experiences that engage the senses, bringing consumers closer to stories, characters and places than ever before. To learn more, visit:www.thevoid.com.
Doug Griffin, founder and CEO, Nomadic VR: Doug has a wide range of M&E expertise including two successful startups. He focuses on product and company strategy, business development and technical development. His patents in motion tracking have been used in innovative products for the professional market. His work at ILM, Disney, and EA can be enjoyed in some of the largest grossing projects in history, including Star Wars, Pirates of the Caribbean, Need For Speed, and Madden.
Ashley Crowder, CEO, Co-Founder, VNTANA: Ashley Crowder is the co-founded and CEO of VNTANA, an augmented reality computing platform that allows brands to easily create interactive hologram experiences to engage consumers while collecting data. It has been used by major brands including Microsoft, Intel, Mercedes-Benz, Lexus, Pepsi and Universal. Prior to co-founding VNTANA she graduated from USC with a bachelors and masters in engineering and gained valuable manufacturing experience at Gulfstream, Northrop Grumman and BP. She leverages her engineering background to guide VNTANA's overall direction and technology development. Ashley has been a speaker at Digital Summit, Internet Summit, Augmented World Expo, TEDx Venice, the World Economic Forum's Global Growth Companies & Technology Pioneers, U.S. Chamber of Commerce, the Network for Teaching Entrepreneurship, The Montgomery Summit, Siemer Summit, Digital LA, and others. Ashley was featured as one of USC's leading engineering CEOs of 2016. Ashley is a part of the Microsoft Early Developer Program along with the Microsoft Bizspark Plus program.
Lou Pizante is CFO and Head of Corporate Development, Two-Bit Circus, a band of mad inventors and artists that build big games, tell stories with technology, and make liberal use of lasers, fire and robots. Here he is responsible for risk-managing accidental violations of physics and occasional eyebrow injuries. He is also a partner at Collective Studios (a profit and purpose venture studio), Cobble Hill Partners (a boutique venture firm) and is on the board or is officer to several other companies. Prior to these positions, Lou was COO/CFO of GOOD, a social impact media company and strategy consultancy. Prior to that, Lou was CEO of Mavent Inc, which was acquired by Ellie Mae, Inc. (NYSE: ELLI). Other previous positions include Greenwich Capital Markets, Nomura Securities, Goldman Sachs & Co. and Deloitte & Touche, LLP. Lou is actively involved in a number of philanthropic and charitable organizations. He works with several musicians and other cultural influencers on their social impact activities. He is a board member and acting Executive Director of Escuelita Cultural, whose mission is to create dual-language (Spanish and English) educational multimedia products and programs to inspire children and youth to achieve academic excellence. He is on the advisory board of Plus 1, an organization founded by the band Arcade Fire. He has a particular interest in in organizations that provide education and vocational opportunities for "at risk" youth. For example,he is the founder and former chairman of Put It Up, Inc., a 501(c)(3) corporation that provides financial literacy training to "at risk" youth and that is allied with the Los Angeles Clippers. Lou holds a bachelor's degree summa cum laude from the University of California at Berkeley in English Literature; a master's degree in business administration from the Stern School of Business at New York University; and a juris doctorate from New York University School of Law. He is a member of the California Bar Association.